A competitive edge to win
Improve productivity and decrease operational costs using our fulfillment solution. 
Built from our experience processing millions of orders for the world's top retailers, our modular software complements your business current technology while driving efficiency.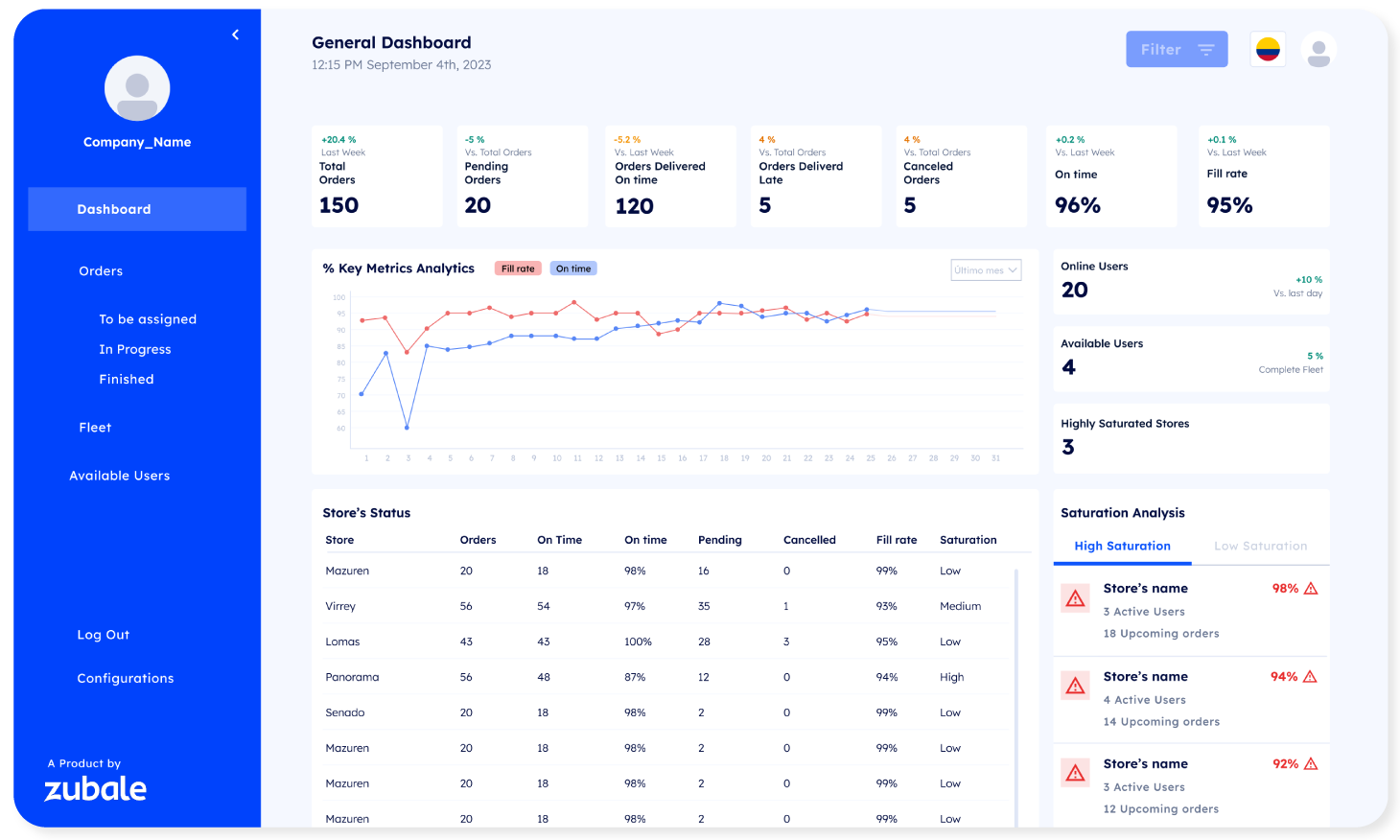 Discover our modular software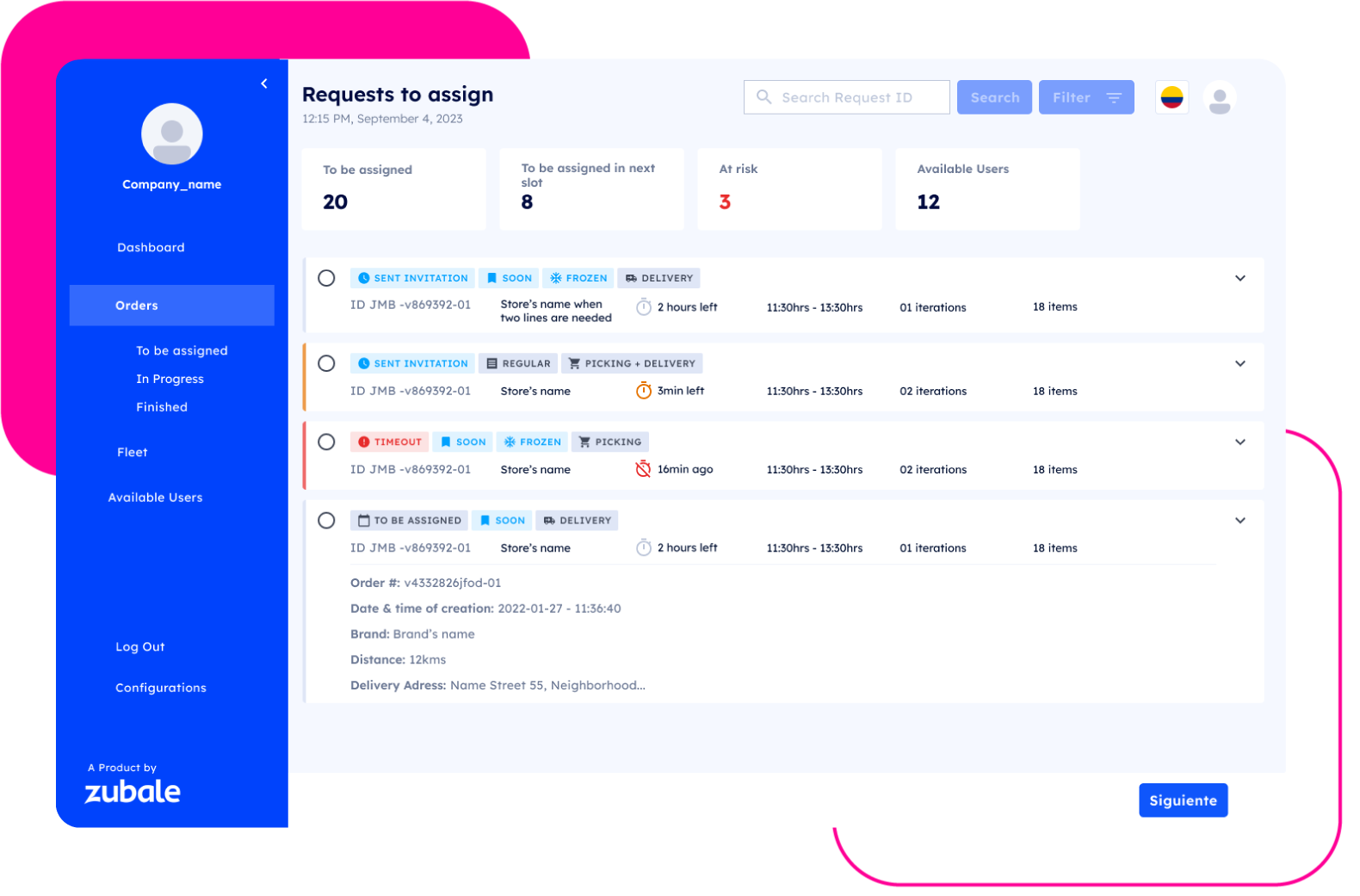 Automated task assignment
Reduce turnover and costs while increasing efficiency.
With advanced technology, we improve your on-time by optimizing picking and delivery productivity, 100% automatically and with dynamic routing.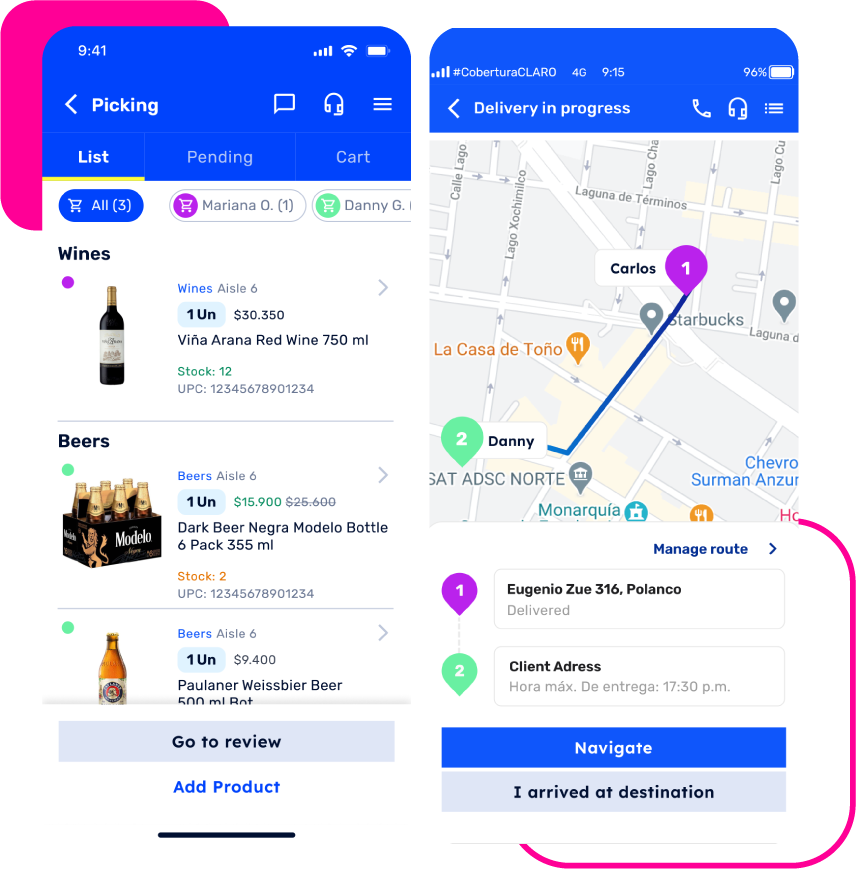 We automate your pick, pack and deliver process, end-to-end.
Optimize product selection, delivery routes and more based on freelancers performance, order size, forecast and other characteristics, empowering your operation.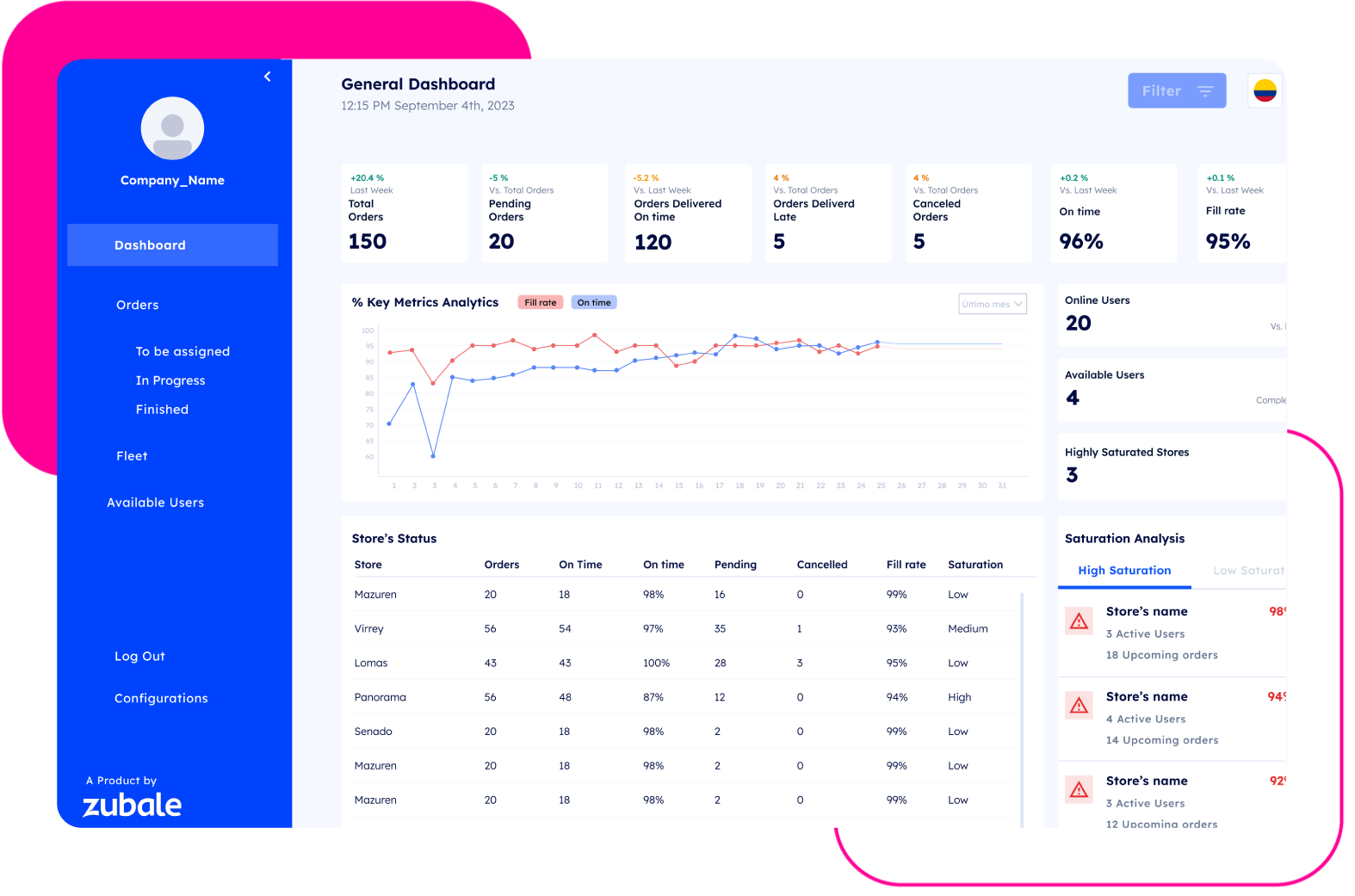 Logistics broker so you can keep control of your operation.
Analyze your fleet and track metrics in real time, comfortably and conveniently, from your laptop or WhatsApp.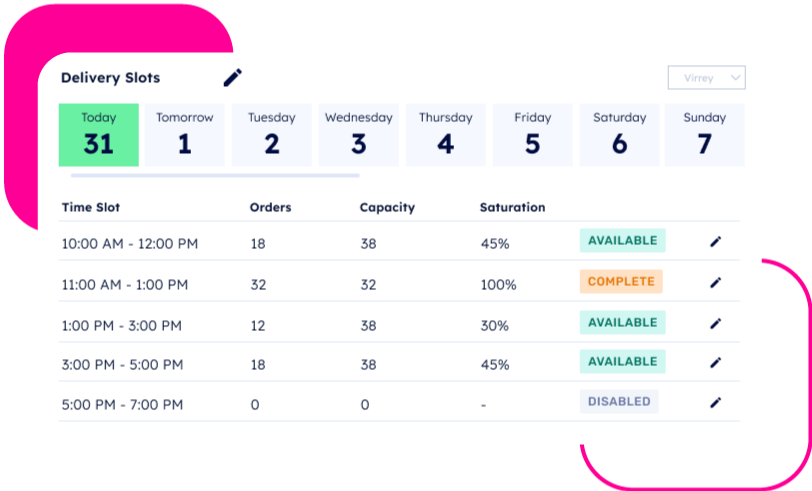 Machine Learning model that accelerates your sales up to 15% by taking full advantage of your operation.
Adjust capacity and group orders according to delivery slots, saving operational resources.
Efficiency and cost savings guaranteed
We can solve your operational needs
Automate your order's backoffice, pick, pack and deliver processes to increase profitability and optimize your operation, transforming challenges into achieved margin goals.


Fully automated operation
Eliminate manual processes and rework with supervision technology that ensures auditing and generates insights.

Data to forecast and monitor your fleet of freelancers, generating indicators in real time.

Configurable algorithms that automate channels management and reduce costs per order.

App for sorting items and packaging purchases, integrated with your system and stock.

Automatic routing, historical metrics and real-time tracking of delivery drivers, vehicles and orders.
Join us and grow your business in a leap