Increase sales, loyalty and NPS

Optimize your service with Artificial Intelligence
Install and integrate different conversational chatbot modules with your systems without any technical complexities.

Take the CX to the next level
Automate messages and offer live chat between customers and shoppers, drivers or support agents, with 24/7 service.

Full WhatsApp Business integration
Official APIs and verified badge on the world's most popular messaging app.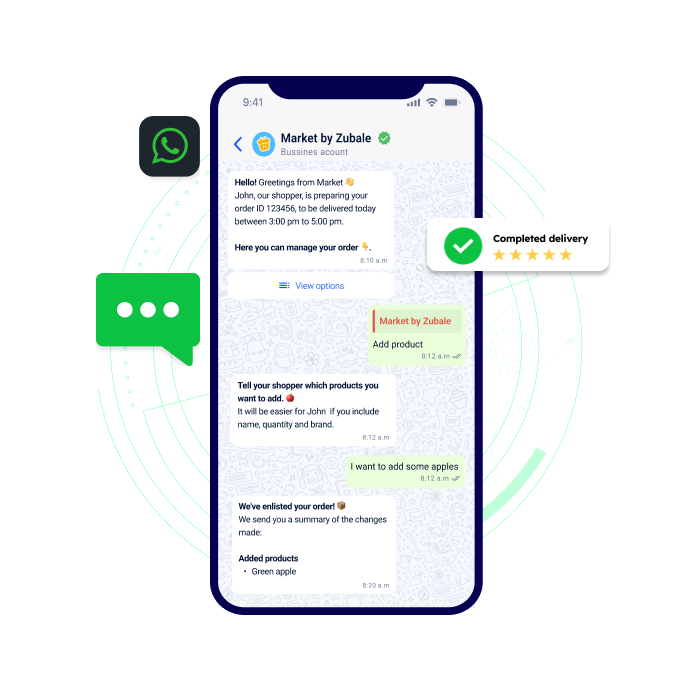 Discover our modular tool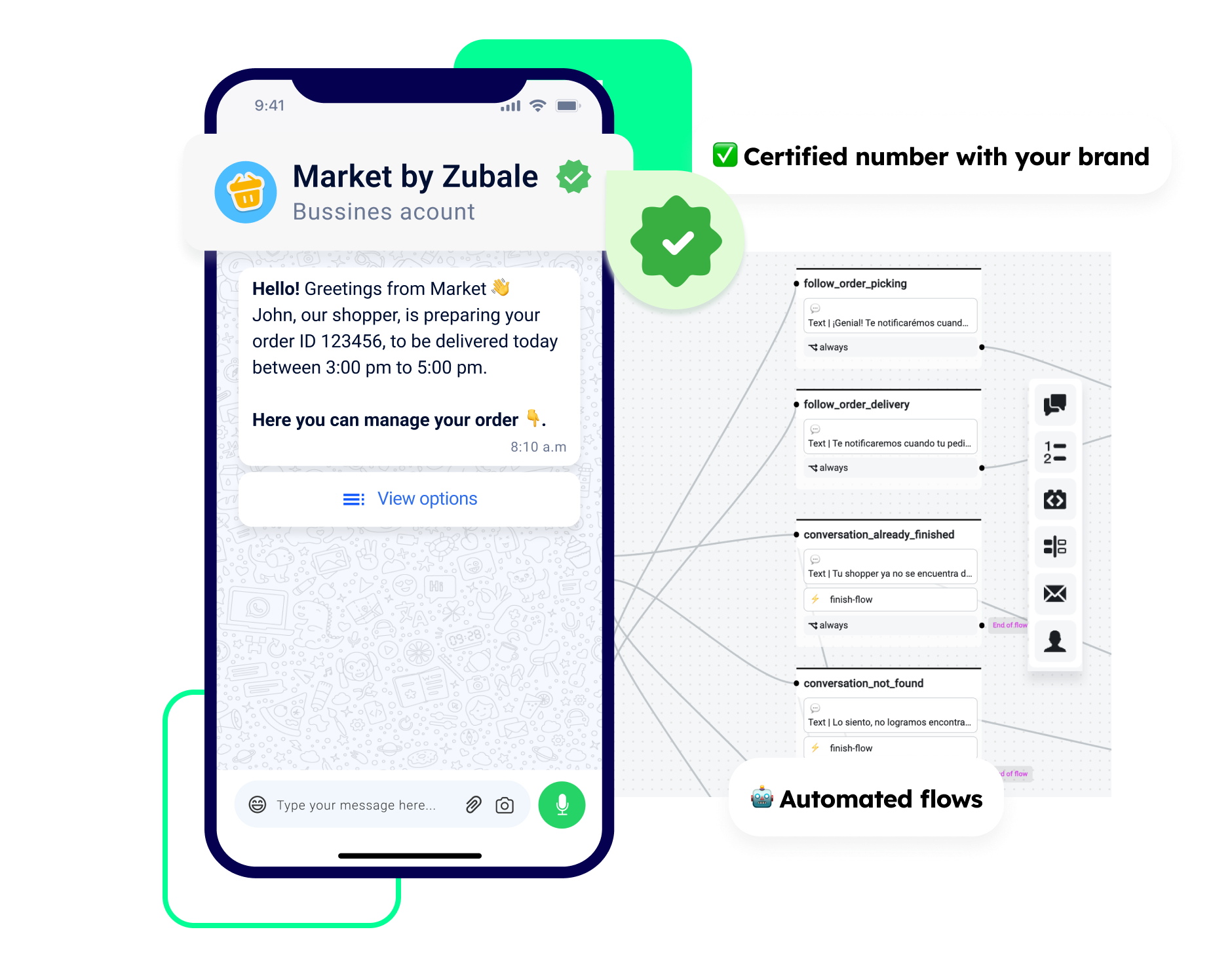 Unlock the power of conversational commerce without spam
Keep communication through an official WhatsApp channel with your business id.
Data security and privacy guaranteed by end-to-end encrypted.
AI-enabled chatbots that manage automated flows for you.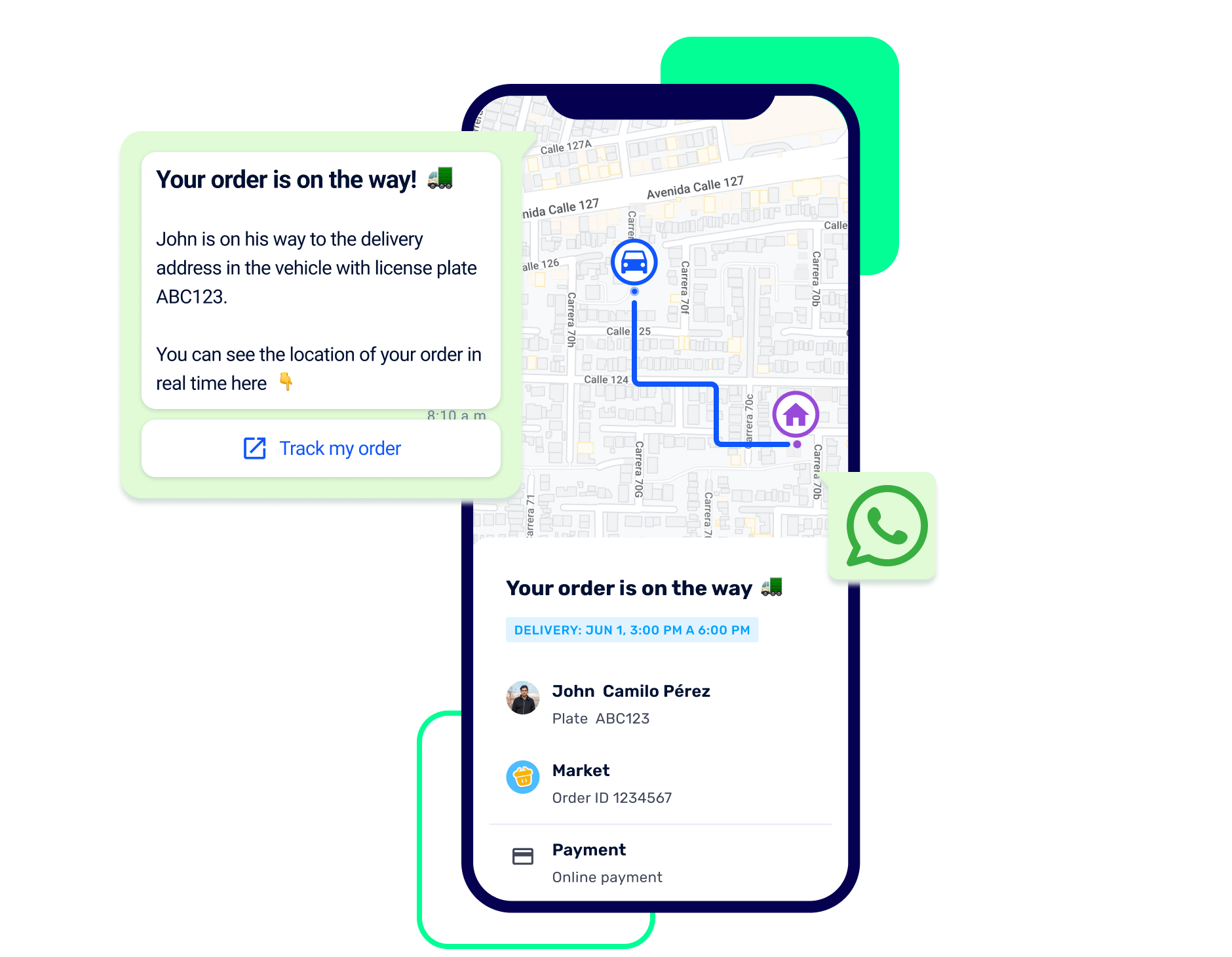 Keep your customer informed at every step
Send real-time order status notifications via WhatsApp.
Easily track orders with a dedicated link.
Collect valuable feedbacks by sending NPS survey.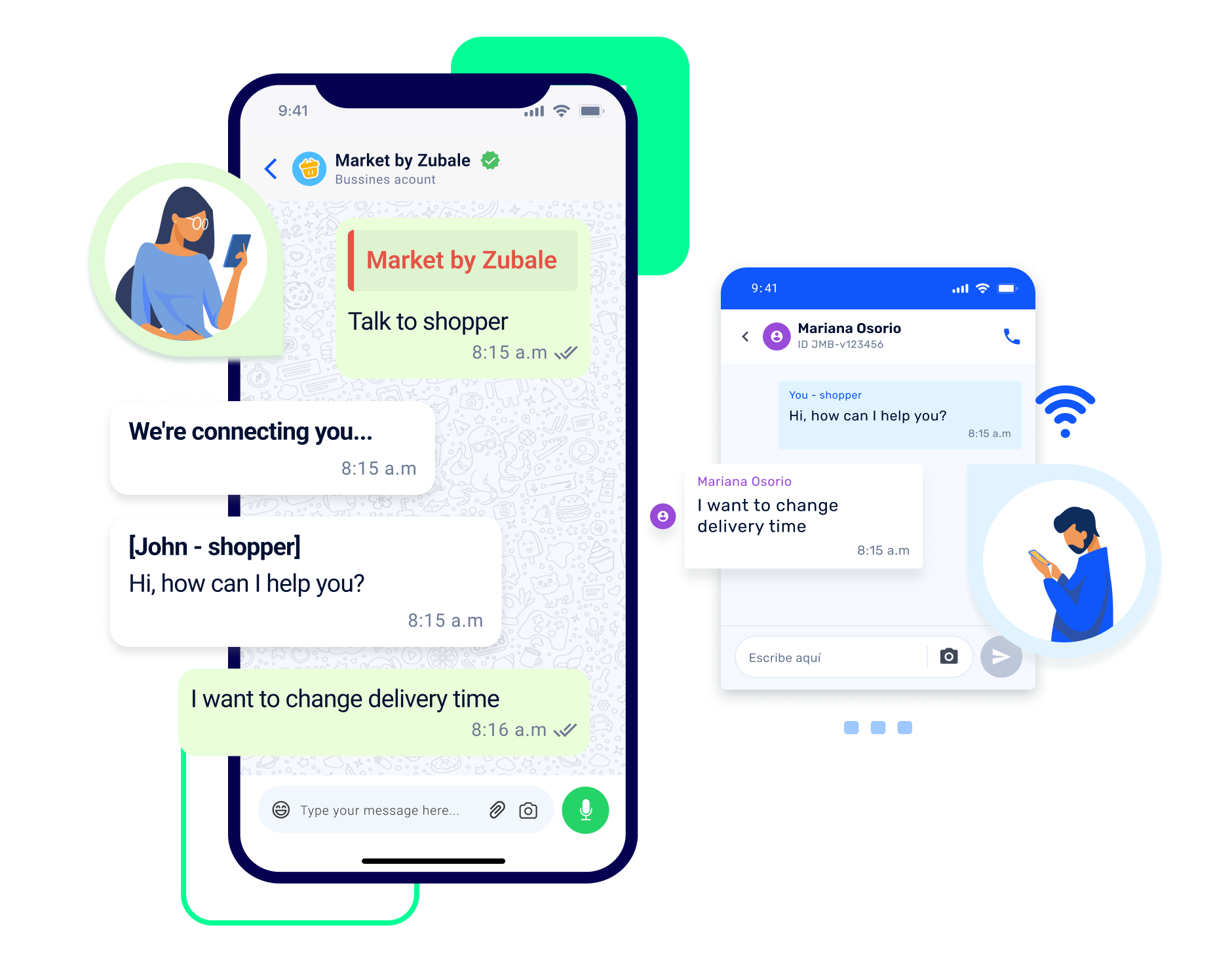 Real-time support at your fingertips
Provide live chat with the shopper or delivery person through WhatsApp.
Provide chat support with your dedicated agents with shared inbox.
Solve Q&A with automated workflows.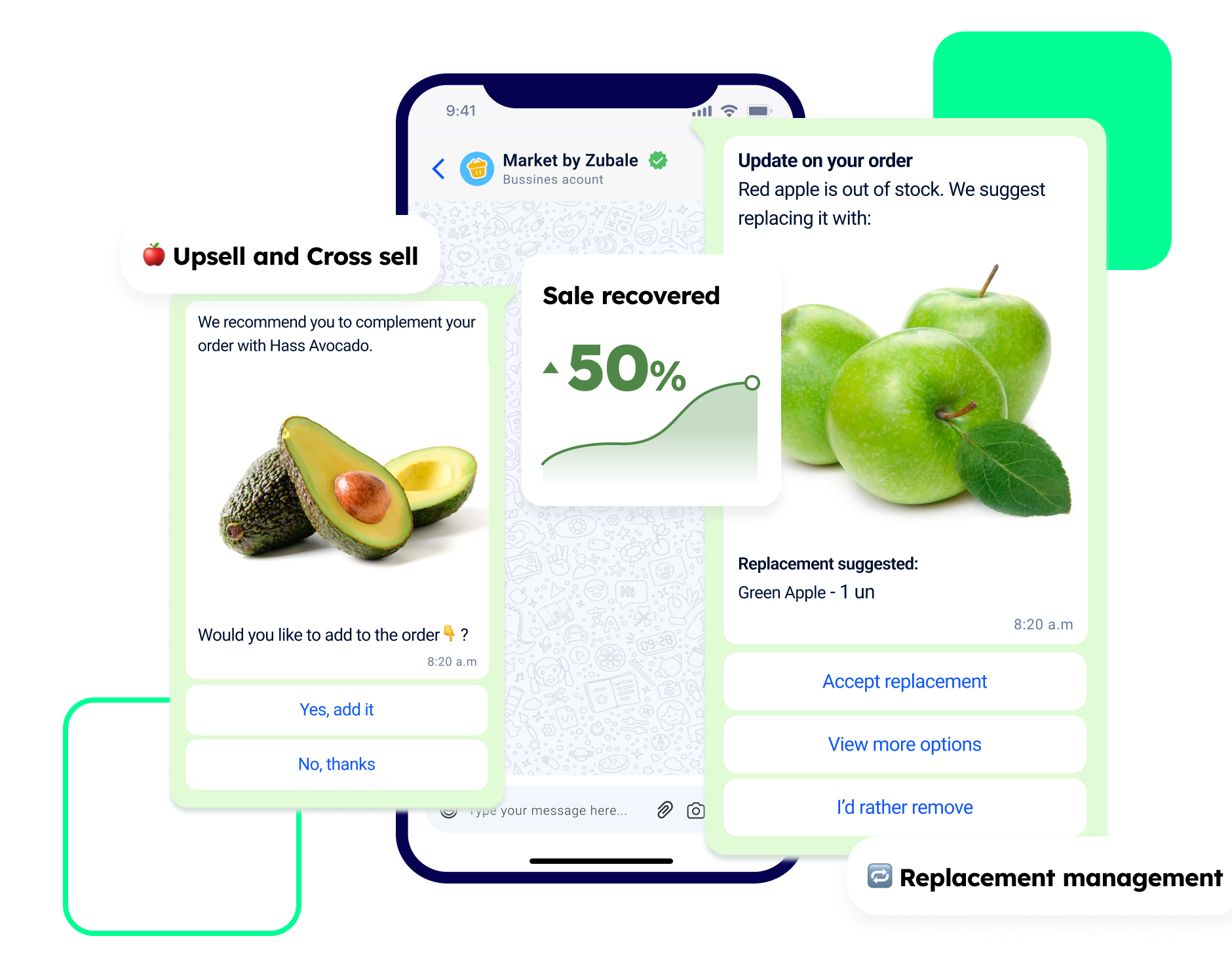 Increase sales and manage out of stock
Manage stockouts with product recommendations.
Upsell suggesting new and complementary products, enabling effortless order customization, all without leaving WhatsApp.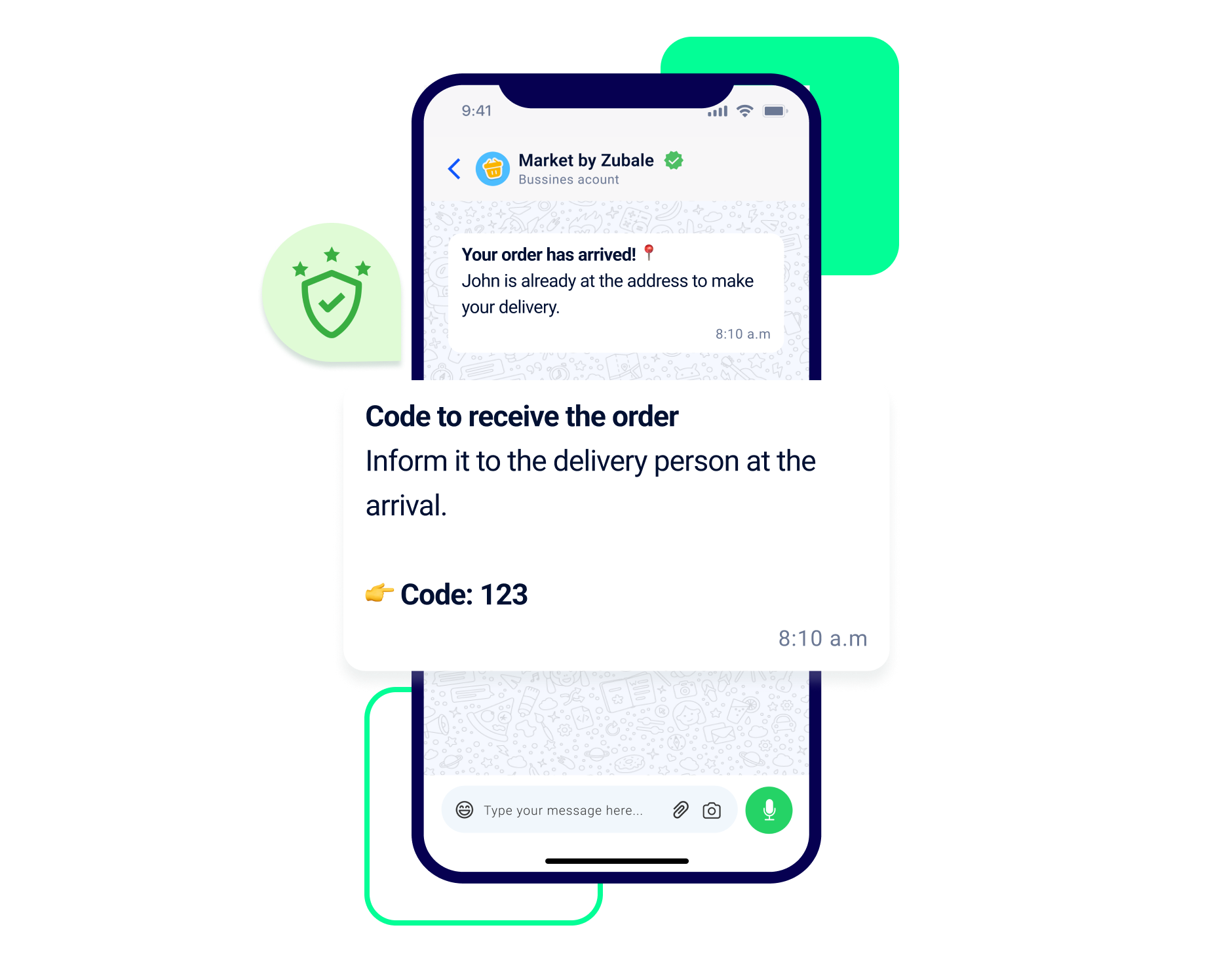 Protect your orders, every delivery, every time.
Ensure safer deliveries with a unique PIN.
Send the PIN via WhatsApp for added convenience.
The driver can only successfully close the order with the PIN delivered by the customer.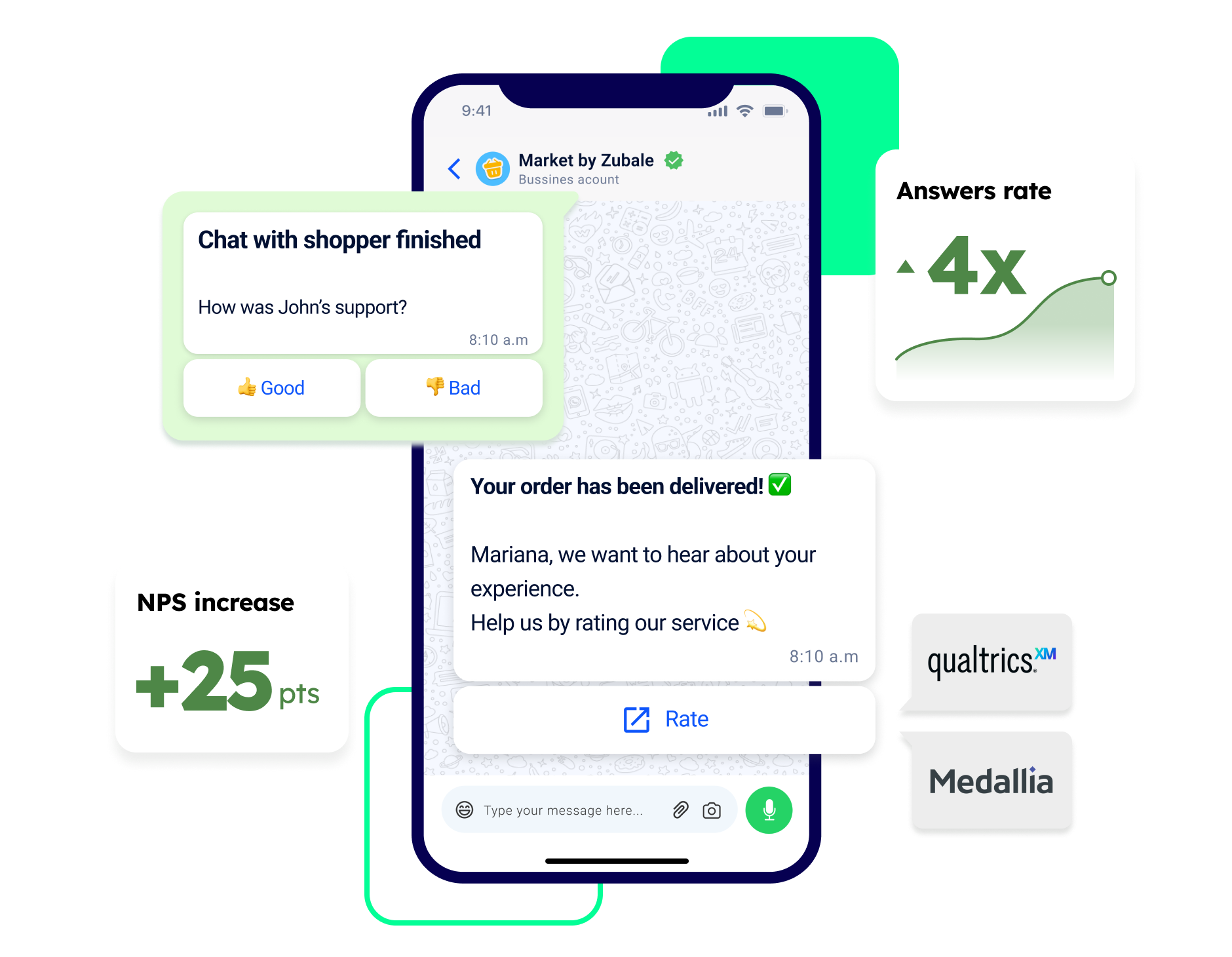 Reinforce loyalty and retention
Send satisfaction survey automatically after closing the order, configurable to business rules.
Send your native NPS survey without leaving WhatsApp, thanks to our integration with Qaltrics, Medallia, Salesforce, Microsoft and others, or start today using the co-created Zubale's template.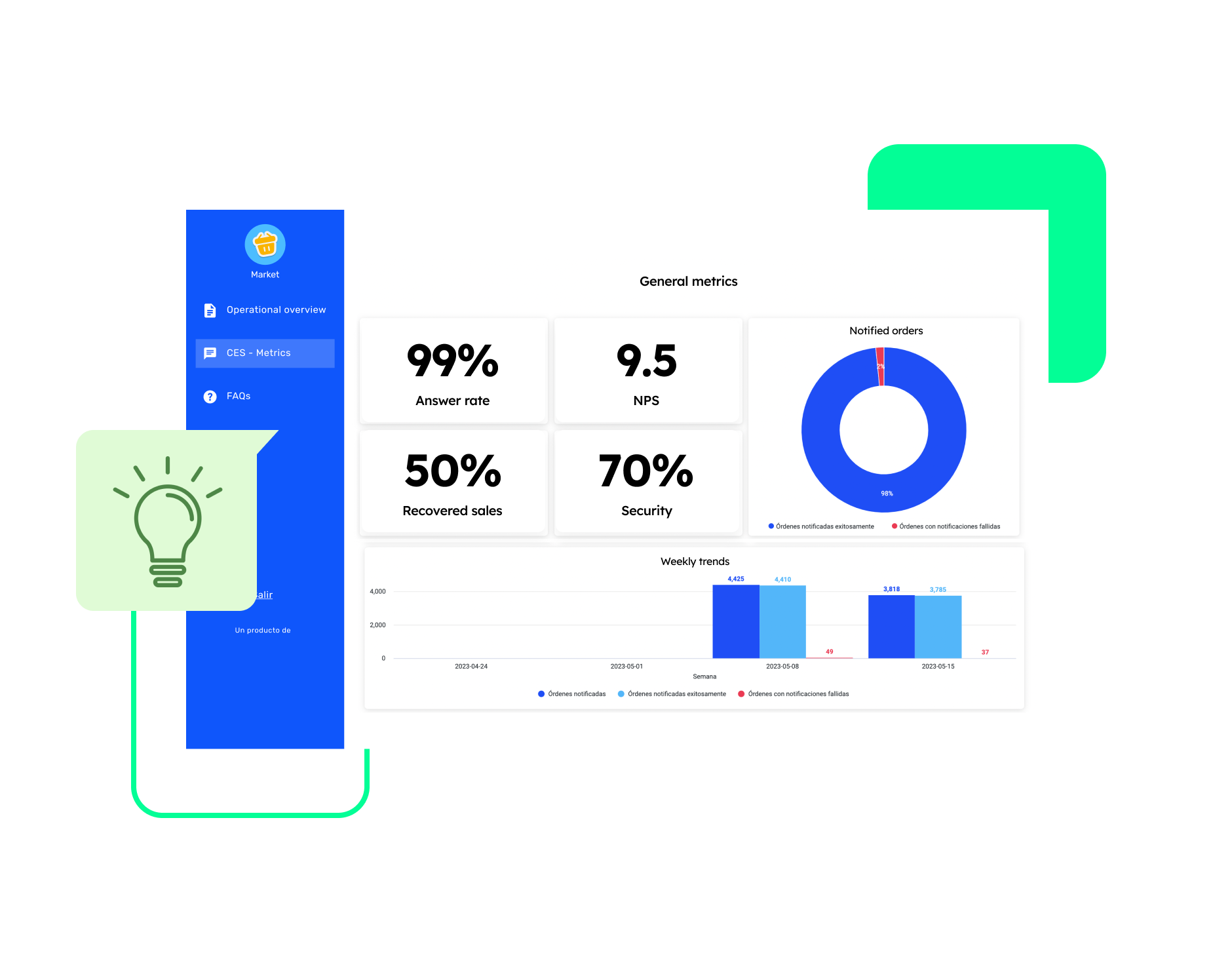 Monitor conversation flow through the Retailer's Portal.
Assigns viewing permissions based on user access.
Obtain processed data via API.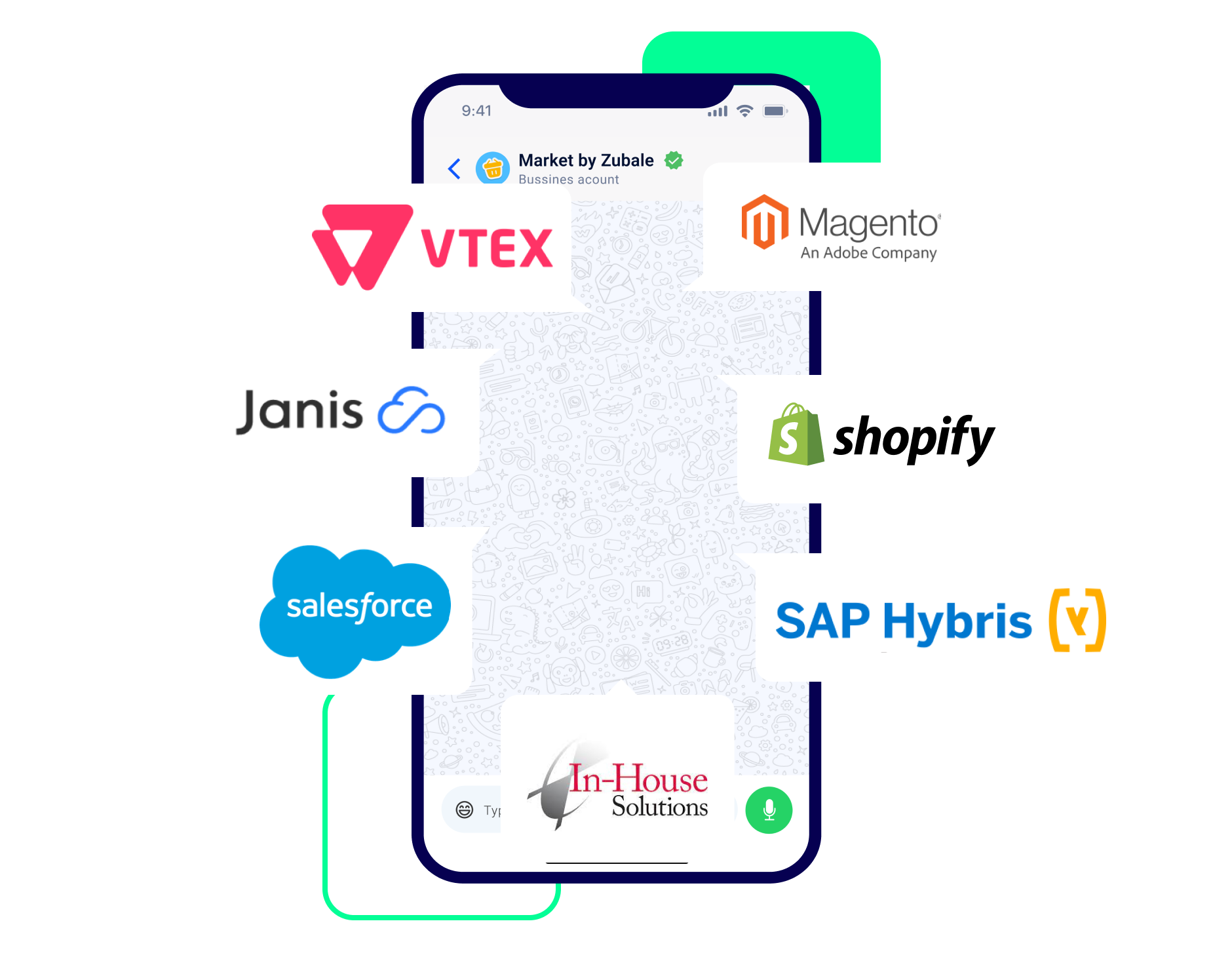 Fully integrated to the entire customer journey, in real time
E-commerce – pre-sale

ERP, POS, OMS – during the purchase

CRM and ticketing system – after sales support

Witness tangible growth in customer engagement
AI-chatbots according to your needs

One-way communication to notify order status and gather feedbacks.

Confirmation of the security code on deliveries, preventing fraud on sales channels.

Management of substitutions and exchanges to increase satisfaction and sales.

Two-way live chat with shoppers and support agents, improving the level of service.
Join us and grow your business in a leap